Alfa-Knife AK2 Major Black Grey 01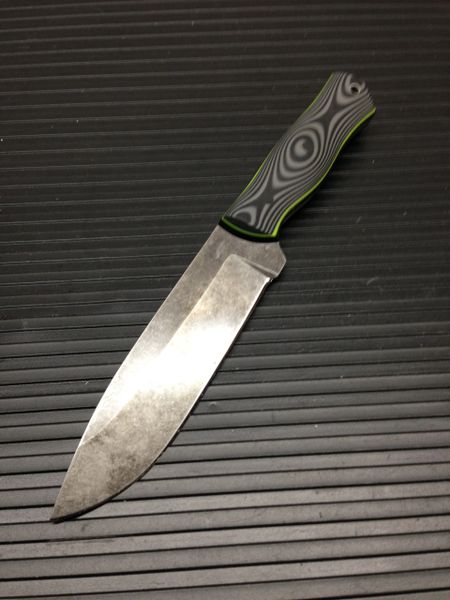 Alfa-Knife AK2 Major Black Grey 01
Alfa-Knife is owned by maker Damon Lusky of north Georgia. Damon's knives have been written up by the knife magazines and appeared on History Channels Knife or Death. He makes one very fine knife. I have followed Damon's work here in North Georgia for several years and he just keeps getting better and better. He is a very talented guy with a background in metals and martial arts which make for an excellent knife maker and designer. We are very happy to be a dealer for his knives. The AK2 Major is an excellent all around blade as a camp, bushcraft or fighter.
Specs:
Overall length - 10.75"
Blade length- 5 5/8"
Blade thickness- .1875"
Blade material- 01 tool steel acid etched 60-61 HRC
Handle- grey/black micarta over toxic green liners
sheath- kydex ready for tel-lok (not incl.)