Alfa-Knife AK5 Ivory G-10 AEB-L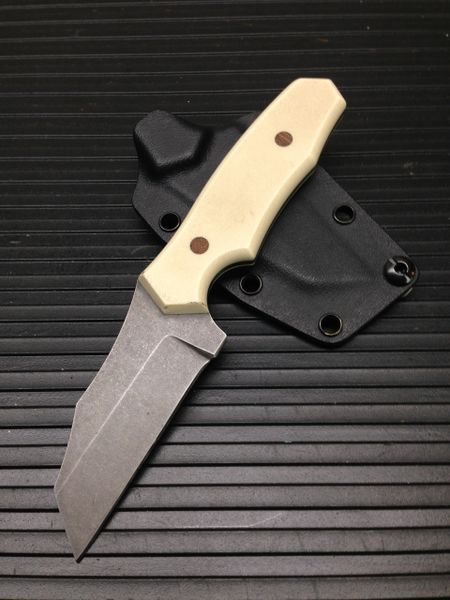 Alfa-Knife AK5 Ivory G-10 AEB-L
Alfa-Knife is owned by maker Damon Lusky of north Georgia. Damon's knives have been written up by the knife magazines and appeared on History Channels Knife or Death. He makes one very fine knife. I have followed Damon's work here in North Georgia for several years and he just keeps getting better and better. He is a very talented guy with a background in metals and martial arts which make for an excellent knife maker and designer. We are very happy to be a dealer for his knives. The AK5 is an EDC utility and self-defense knife. It is nicknamed the "combat box cutter". This knife is small and flat works well in both forward or reverse grip. This one has Ivory G-10 handles with brown pins.
Specs:
Overall length - 7.5"
Blade length- 3.25"
Blade thickness- 5/32"
Blade material- AEB-L stainless
Handle- Ivory G-10
sheath- kydex ready for tel-lok (not incl.) or IWB clip