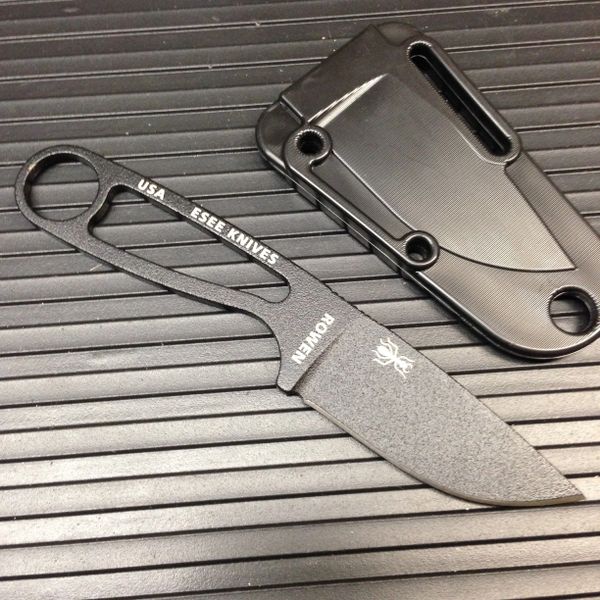 ESEE Izula Black

Where did the name IZULA come from?
The locals in Peru call the meanest, nastiest ant of the jungle by the name "Isula" (photo below on Desert Tan IZULA knife). We know it as the Bullet Ant. The Bullet Ant is known to be independent, tough, light on its feet, and a real aggressive survivor - the IZULA knife is built the same way. This knife is designed to be the perfect lightweight survival kit or concealed carry knife.

This item contains the knife and sheath only. Lifetime no BS warranty, if it breaks ESEE will replace it.



Specifications
Overall Length: 6.25"
Blade Length (end of handle to tip): 2.88"
Thickness: 0.156"
Steel: 1095 Carbon
Weight: 2 ounces without sheath
Finish: Textured powder coat
Blade Width: 1.0"
Grind: Flat
Sheathing: Injection Molded, Black
Pommel: Hole to accommodate carabiner
Spine: Thumb grippers, 0.5" long
Each knife engraved with name, logo and unique serial number
Knife and sheath only- micarta handle available seperately
Made in USA