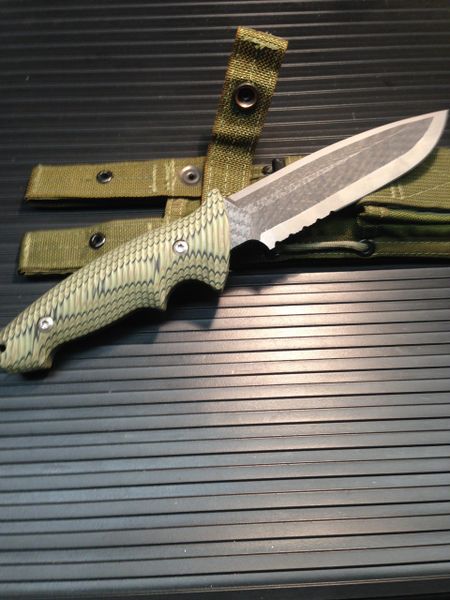 Mil-Tac CS-2 5" foliage
Mil-Tac Knives - CS2 Fixed Blade Spear Black. Model MILCS2. 10 1/2" overall. 5" partially serrated titanium and carbon fiber spear point blade. Foliage and Black milled rib texture G-10 handles with lanyard hole. OD green nylon belt sheath with polymer lining and cord lanyard.

These knives are hardcore. The blade is a proprietary composite of Titanium and Carbon Fiber. The blade weighs next to nothing, but is strong, rigid, non-magnetic and non sparking. The knife is designed for extreme elements and use. The G-10 handles are 3D, very comfortable, very grippy and almost indestructible.