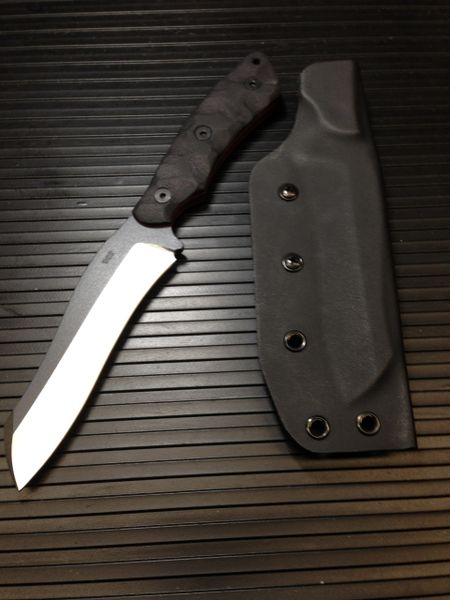 TCT Draco
TCT knives are handmade by Darrin Sirois a retired Ranger and Special Forces soldier with 25 years of service. Darrin makes all of these in his shop in Fayetteville, NC.
The Draco is Latin for Dragon Claw, or Talon. This Full tang knife is a full 11" long with a 5.5" recuve blade. It's special modified Warn Cliff front is sharpened and ready for action on either end.

Specifications:
Knife Name: Draco
Designer(s): Sirois/Williams
Blade Length: 5.5"
Overall Length: 11"
Blade Thickness: .195"
Blade Steel: CPM-D2
Blade Hardness: 59-60 HRC
Blade Style: Fixed, Modified Warn Cliff
Coating: Baked Enamel, Urban Stealth
Handle Material: G10
Sheath: Kydex w/Bladetech clip.