TM Hunt Magua Black Walnut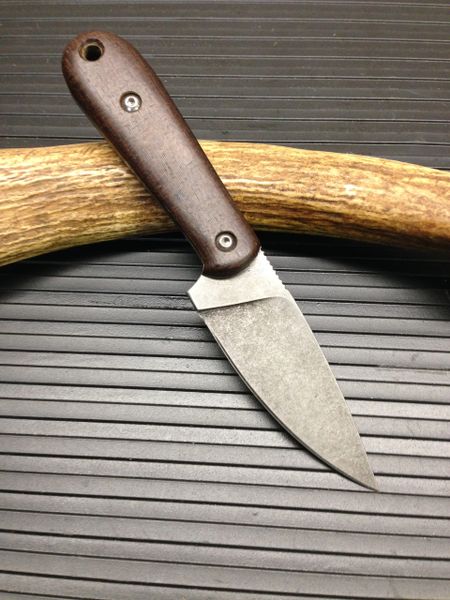 TM Hunt Magua Black Walnut
Magua by TM Hunt custom knives is a perfect EDC fixed blade knife.  It is made on the along the lines of an English/French patch knife from long ago.  The knife has a small smooth rounded grip that fits your hand very comfortably, the 3.5" blade is just right to be very useful, but not uncomfortable for EDC or even pocket carry.  The 01 tool steel blade is blackened with an an acid etch, that both looks attractive and helps protect the blade.  This is just a great everyday knife and it handmade in the USA.  This model has a skeletonized handle with bolt on grips.
Overall length- 7 3/4"
Blade length- 3 1/2"
Thickness- 1/8"
01 Tool Steel at 59HRC
Sheath- OD kydex drilled for teklok or j-clip (not incl.)