TM Hunt Tradewater Black Maple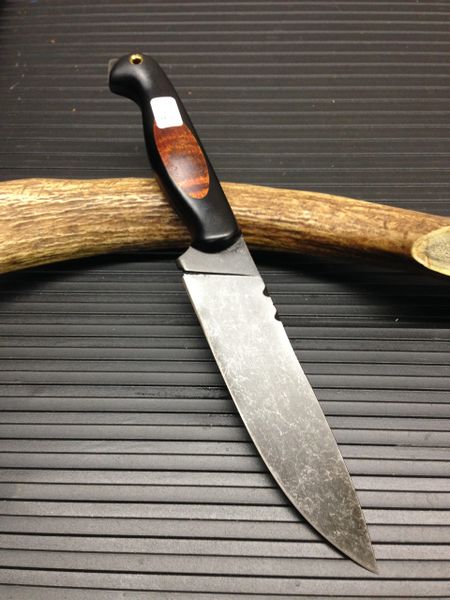 TM Hunt Tradewater Black Maple
The Tradewater by TM Hunt is an all around camp and field knife. This knife is large enough for big job, but not to big for delicate work. The handle is extremely comfortable and feature Black G-10 with a curly maple inlay. The back of the 01 tool steel blades has vine file work. This is a stunning knife that will last a lifetime. Comes with leather sheath by TM Hunt. Blade has an acid etch finish to help protect it.
Specs:
overall length- 10 3/4"
Blade length- 5 3/4"
Blade thickness - 3/16"
01 tool steel acid etch 58HRC